Welcome to Luxury Weddings Worldwide, your premier destination for creating extraordinary and unforgettable luxury bachelorette party experiences. We specialize in planning and executing tailor-made celebrations that are as unique and extraordinary as the bride-to-be herself. With our extensive expertise and meticulous attention to detail, we ensure that every bachelorette party we plan is an exceptional and cherished experience.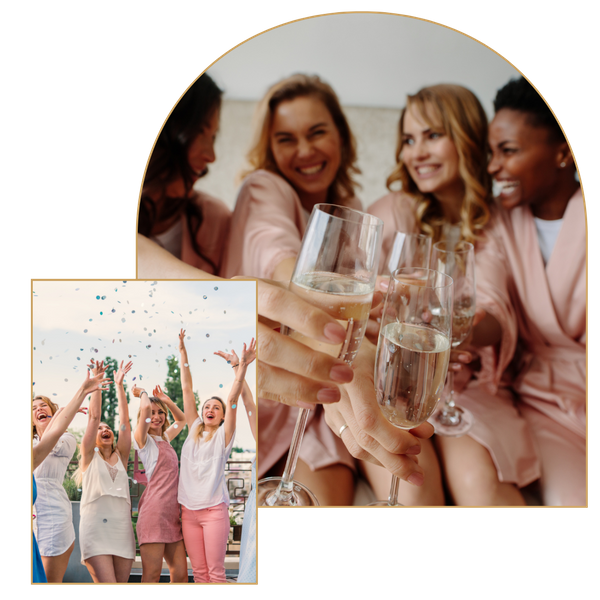 Why You Should Have a High-Class Bachelorette Party
Making a bachelorette party unforgettable is important because it is a once-in-a-lifetime celebration for the bride-to-be.
Here's why we believe in creating unforgettable experiences:

Celebrating the Bride-To-Be:
A bachelorette party is a special occasion to honor and celebrate the bride before her wedding day. By making it unforgettable, we create lasting memories that she and her friends will cherish for years to come.

Strengthening Bonds and Creating Lifelong Memories:
Bachelorette parties often bring together friends and family from different stages of the bride's life. By creating an unforgettable experience, we provide an opportunity for these individuals to bond, reminisce, and create lifelong memories together.

Elevating the Excitement and Anticipation of the Wedding:
An extraordinary bachelorette party adds to the excitement and anticipation leading up to the wedding. It sets the tone for the entire wedding experience, making the bride and her guests even more excited for the big day.

Providing a Break From Wedding Stress:
Wedding planning can be stressful for the bride. An unforgettable bachelorette party offers a much-needed break from the wedding preparations, allowing the bride to relax and enjoy a memorable event surrounded by loved ones.

Making the Bride Feel Valued and Loved:
A bachelorette party is a testament to the bride's importance and the love and support she receives from her friends and family. It shows her that she is cherished and celebrated, making her feel truly special.
At Luxury Weddings Worldwide, we believe that there's no limit to celebrating the bride and her upcoming wedding. If you're a bride who wants an upscale bachelorette party you won't soon forget, request a consultation today!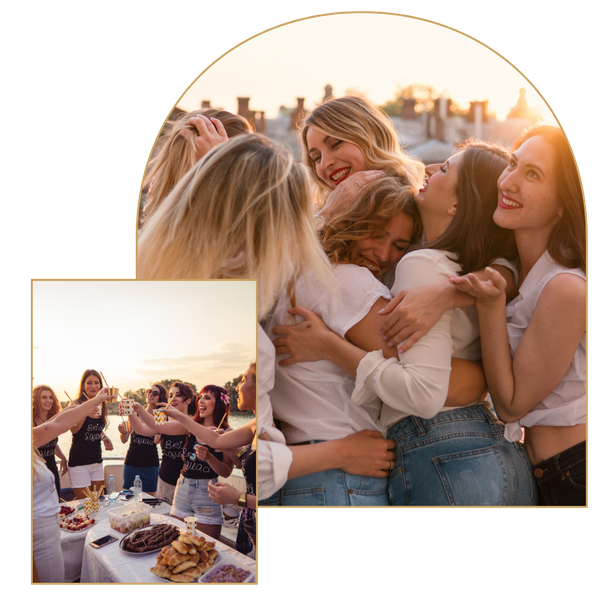 Exclusive Experiences
As a leading luxury wedding planning company, we have access to exclusive venues, accommodations, and experiences that will make your bachelorette party truly extraordinary. From private villas and exclusive locations to unique activities and entertainment, we take pride in offering unparalleled experiences tailored to your preferences.
Our rigorous selection process ensures that only the best of the best become part of our esteemed network. We thoroughly research and vet each potential partner, considering their reputation, portfolio, client feedback, and professionalism. This commitment to quality guarantees that you will be working with reliable, talented, and experienced professionals for every aspect of your bachelorette party. We want you to have a memorable time in every aspect of your last days as a single lady!
Personalization
Your bachelorette party should reflect your individual style and desires. Our team collaborates closely with you to understand your vision, preferences, and expectations. We go above and beyond to curate a personalized experience, ensuring that every detail is customized to create an unforgettable celebration. This is your time, so you get to make the decisions!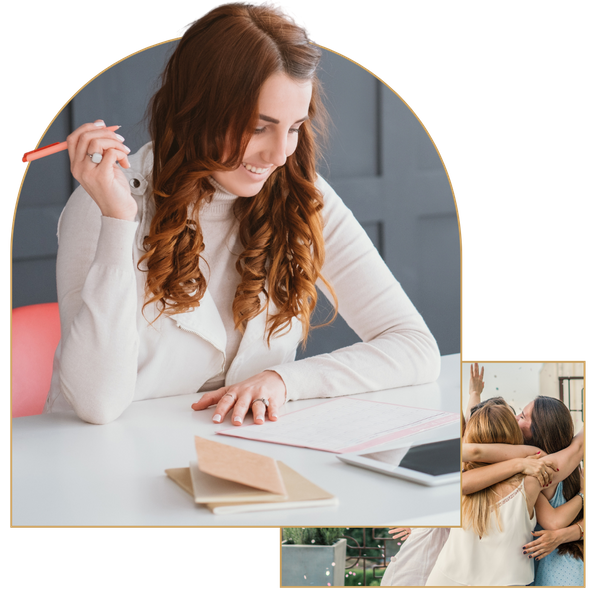 Seamless Planning and Execution
Planning a bachelorette party can be both exciting and overwhelming. With Luxury Weddings Worldwide, we alleviate the stress and handle all the logistics, allowing you to relax and fully enjoy the celebration. From venue selection to transportation arrangements, we ensure a seamless planning and execution process.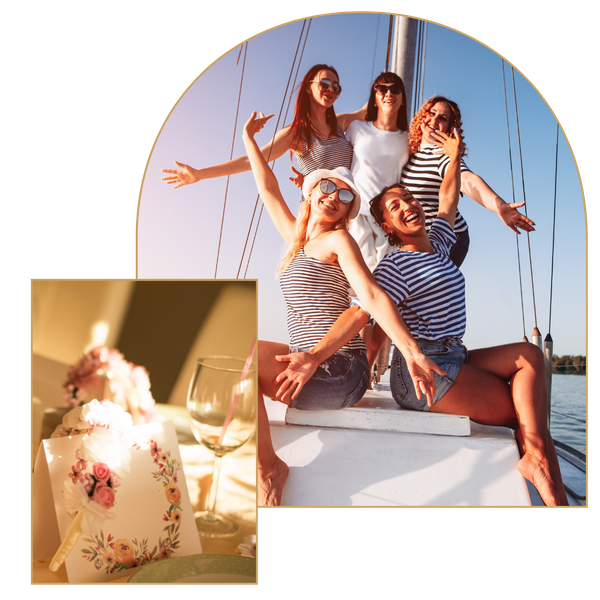 Attention to Detail
As a bachelorette planning service, we believe that it's the little details that elevate the party from ordinary to extraordinary. Our experienced team pays meticulous attention to every aspect, whether it's personalized décor, luxury amenities, special surprises, or themed elements, to ensure a cohesive and memorable celebration.
Let's Plan Your Premier Bachelorette Party!
Choose Luxury Weddings Worldwide in Ontario for an extraordinary celebration that will create memories to last a lifetime. Contact us today to start planning your luxury bachelorette party experience with our dedicated and skilled team!